Upsurge in pet thefts prompts establishment of a UK taskforce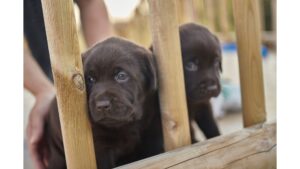 A 170% increase in reported pet thefts has prompted the UK government to set up a taskforce to try and tackle the problem. The taskforce will be made up of officials from the Department for Environment, Farming and Rural Affairs, the Home Office and the Ministry of Justice as well as the police, animal welfare groups and experts.
According to a campaign by Pet Theft Reform only 1% of dog theft crimes in recent years have led to a prosecution.
The problem has worsened during the Covid 19 pandemic as dog ownership has boomed. The surge in demand has led to rocketing prices, record numbers of ads and sales, a rise in unscrupulous breeding and soaring dog thefts, particularly of Instagram-friendly breeds such as French bulldogs, cockapoos and pugs.
The police have advised owners to avoid leaving their dog unattended while out in public, to vary their walking routines and improving home security , such as checking locks on doors and garden gates. Also people should beware posting pictures of pets on social media that could reveal their location.
We would be interested to hear from anyone who has been impacted by this problem or if you have a concern about a particular advert or communication regarding the sale of a pet.