Is your sanctions screening program checking against the right lists?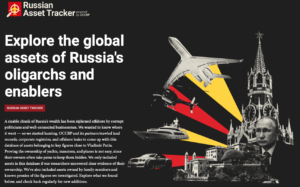 If you are only checking for sanctions against official government lists you will be missing an awful lot of sanctioned assets! If you really want your sanctions screening to be effective then you need to look beyond the obvious.
A sizable chunk of Russia's wealth has been siphoned offshore by corrupt politicians and well-connected businessmen. The OCCRP have just published its research into assets held by Russian Oligarchs and put it into a searchable tracker which you can access in the below link.
Are you sure you don't have any sanctioned individuals or entities in your supply chain or customer base, are you sure you haven't sent or received payments to sanctioned accounts?
Have you assessed your risk, have you conducted appropriate levels of due diligence?
Note 5% of sales of our related products will be donated to relevant charities aimed at supporting people impacted by the current situation in the Ukraine.