Recent enforcements by UK Gambling Commission points to inadequate Source Of Wealth and affordability checks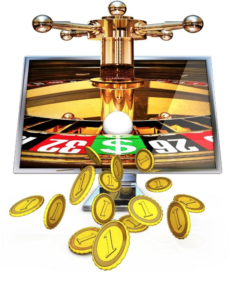 The Gambling Commission recently announced that a fine of £1.3m had been levied against White Hat Gaming for failings in anti money laundering and responsible gambling requirements. Amongst other things the Gambling Commission identified a failure to conduct adequate Source of Wealth checks for  two customers who had each lost £70,000. In one of those cases the operator had reviewed bank statements which highlighted a deposit for £30,000. The customer had stated that this was winnings from another operator however this was not verified by White Hat Gaming.
Source of Wealth checks are a key element of AML Enhanced Due Diligence checks and affordability is a key element of Responsible Gambling checks. In independent health checks and training we have conducted we have found that staff in both AML and Responsible Gambling teams do not always make the best use of the information requested from customers and particularly those customers who have complex financial arrangements. These customers typically include those with income and benefits derived from Directorships of  limited companies and Limited Liability Partnerships, as well as unexplained/unusual transactions often described as loans. This is not surprising given that these income types are generally hardest to assess.
Many will opt to go straight to bank accounts with the risk of annoying the customer and/or missing some vital clues in the volume of transactions. Other documentation such as personal tax records and management accounts may provide a more readily accessible source of information that is initially less intrusive. Such customers may also have recently applied for loans or mortgages where similar income evidence has been provided to the lender. Of course in many cases there may still be a need to view bank statements in which case electronic copies are preferable so that data analytical tools can be used instead of manually scanning for relevant information,  even simple excel pivot tables can be useful in this regard.
These deficiencies have been identified in a number of other enforcement actions by the UK Gambling Commission over the last year and a summary of some of these are provided below.  A 'single customer view' has been called for across operators however in each of these cases the necessary information was available to the individual operators.
Operator
Penalty
Key Findings
Triple Bet (t/a Matchbook)
£740,000
Failure to establish Source Of Wealth, including:

a customer who had put at risk £2m in a day

BGO Entertainment Ltd
£2m
Failure to establish Source of Wealth including:

Customer who deposited £100k in a week with only £20k salary

Games Account Network
£150,000
Failure to establish Source of Wealth including:

Inadequate scrutiny of bank statements

Inadequate consideration of use of cryptocurrency

NetBet Enterprises Ltd
£750,000
Failure to conduct Enhanced Due Diligence including:

Inadequate scrutiny of financial information provided

PT Entertainment Services
£3.5m*
Failure to undertake affordability checks
Ceasers Entertainment
£13m
Failure to undertake affordability and source of wealth checks including:

A customer allowed to lose £18,000 in a year despite identifying herself

as a self-employed nanny

Inadequate source of funds checks on, a customer who identified as a

retired postman and lost £15,000 in 44 days

not obtaining adequate evidence of source of funds for a politically

exposed person (PEP) who lost £795,000 during a 13-month period

Betway
£11.6m
Failure to undertake affordability and source of wealth checks including:

failure to carry out source of funds checks on a 'VIP' customer who

deposited over £8m and lost over £4m during a four-year period

failure to carry out effective social responsibility interactions with a

customer who deposited and lost £187,000 in two days
*£3.5m is the amount indicated by  the UK Gambling Commission that it would have applied in this case had the operator not surrendered its licence.
Operators who are concerned that their teams may not have sufficient knowledge to undertake these assessments may wish to know we have an online course aimed at addressing these issues which has received very favourable feedback from delegates. This course can also be run as an in-house course.